The host's job is to make everyone at the party happy. That can seem tricky when everyone likes something different — but it's not when it comes to choosing the beer. You don't have to buy just one kind: Variety is key. Plus, most beer drinkers fall into the six taste categories below, despite their seemingly different preferences. (The only thing they all have in common is they enjoy their beer cold!) Before you shop, figure out how many of your guests fit into each group below, and your list will practically write itself.
Many of your backyard guests — maybe even most of them — won't want to spend too much time thinking about their beer choice. They know what they're thirsty for, and that's a pale, easy-drinking lager. And they're right! Let's face it, you can't go wrong with a crisp pilsner on a warm day. The lager lovers in your life will appreciate it even more if you give them two or three options to pick from.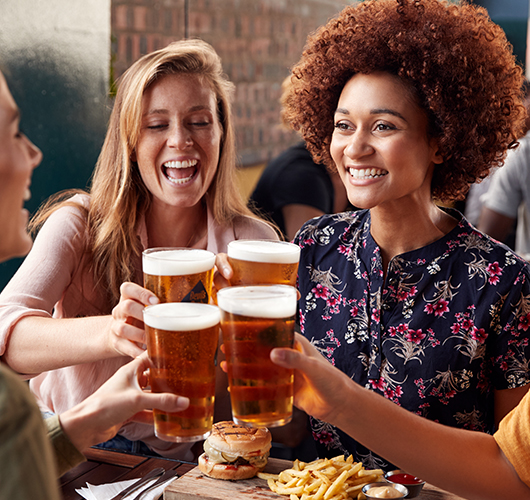 Ontario has a rich history of ale drinking, with fans who remain proudly loyal to their roots and their favourite brews. The good news for summer is that not all ales are heavy-bodied — you can offer plenty of crisp, thirst-quenching choices to please the pale ale lovers in your group. Offer up an ice-cold cream ale, a kolsch (also known as a lagered ale) or a classic domestic ale. Try one yourself and you'll see that a pale ale can be just as thirst-quenching as a lager.
Meanwhile, there are those who turn to the sweet tang of wheat beers for a bit of hot-weather refreshment. These can be flavoured with fruit or not, and may be Belgian- or German-style (Canadian brewers have mastered both types). Wheat beers also look fun to drink — they're like slightly cloudy liquid sunshine, with an appetizing head of foam. A lemon wedge or an orange slice adds a little extra zing, so serve up some citrus for wheat beer drinkers to enjoy.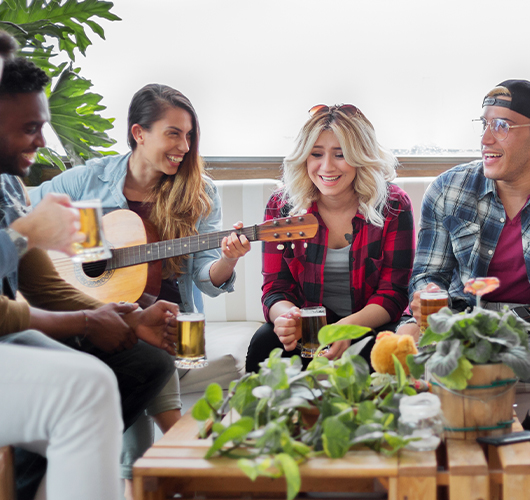 The Hopnotist
Some beer lovers like a little challenge with their beverage. You may know (or be) someone who craves India pale ales (IPAs), which are flavoured with a heavy helping of hops to add bitterness and interesting aromas. If you have friends coming by who know their cascade hops from their citra, offer a small selection of IPAs — say, two or three brands — to keep these hopnotists happy.
The Explorer
This person is the archaeologist of the beer bucket, always eager to sniff out new experiences — the less familiar, the better. Explorers will appreciate it if you set aside a small portion of your shopping list for new discoveries. These may be unheard-of or less-familiar styles or categories (like American pale ale, flavoured beers or Helles lagers). As host, you want to provide cool new brews that will lead to that happy "Aha!" moment. And who knows? There might be a fresh discovery in there for you, too.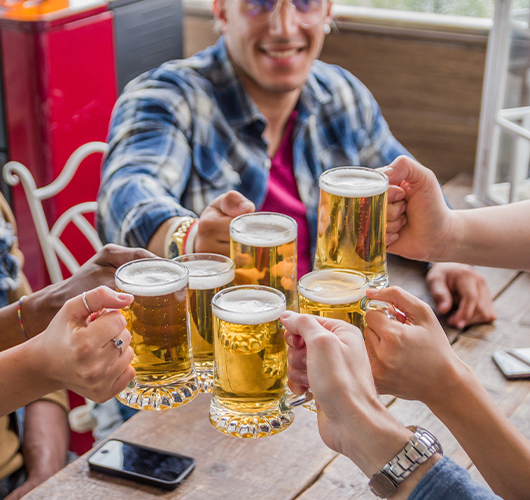 Radlers — ready-made mixtures of beer and tangy juice (often grapefruit) — have become ultra-popular over the past few summers. No wonder: On a hot day, there's nothing more refreshing. So make sure to set aside about 10% of your shopping list for these delicious drinks. But be prepared for them to catch on. When the first guest cracks ones open, everyone else will ask for one, too.